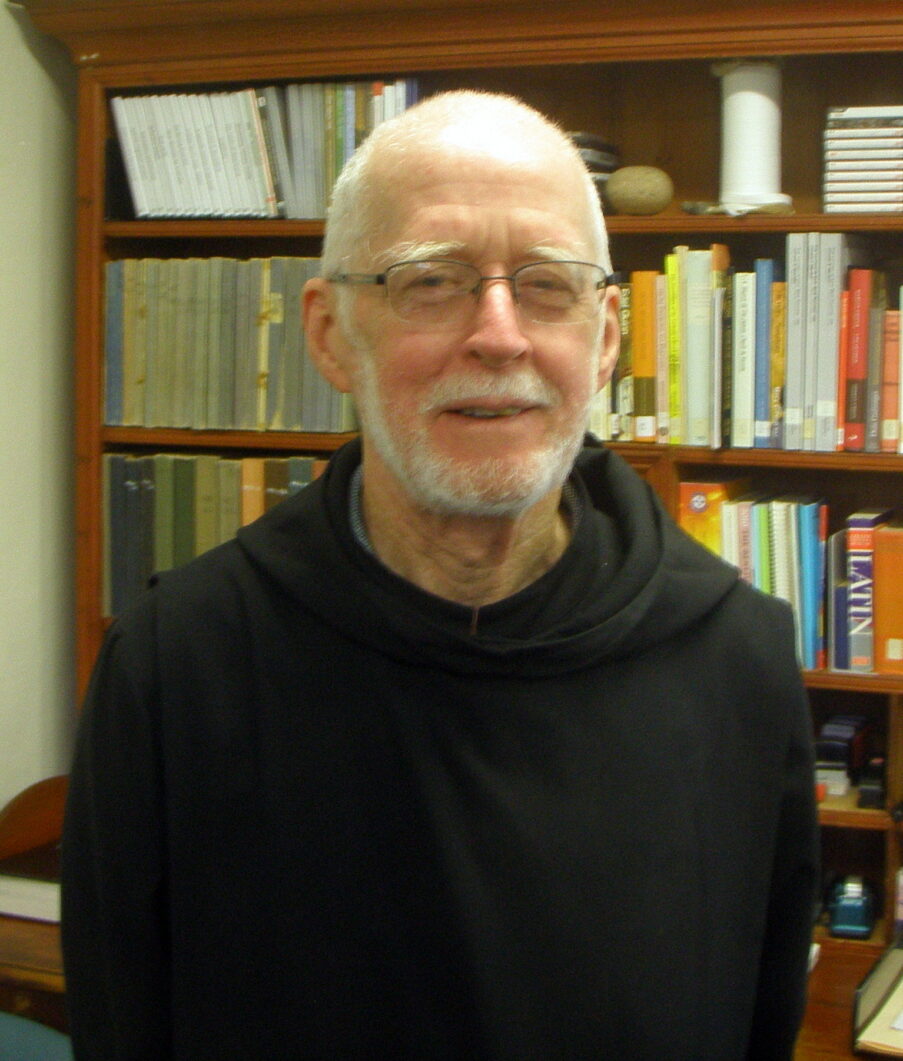 Ordained in 1963 in New Norcia, he then studied at S. Anselmo in Rome, gaining the licence in theology. Returning home in 1965, he worked in a variety of assignments: monastic formation, parish, college, spiritual direction and retreats. He gained his BA (Hons) in Classics at the University of Western Australia in 1975, and later a Dip.Ed. from Murdoch University.
He spent a year on sabbatical in Oxford in 1987, beginning work on a translation from Latin of the first commentary on the Rule of Benedict, which was published some years later: Smaragdus of Saint-Mihiel's Commentary on the Rule of Saint Benedict (Cistercian Publications, 2007.) He spent 1997 teaching English in China, and 2002 on archival research in Europe, scanning or photocopying letters and other documents written by or about New Norcia's founders, Dom José Serra and Dom Rosendo Salvado.
In 2013 David had a translation of another work of Smaragdus published: The Crown of Monks (Cistercian Publications /Liturgical Press, 2013.) Besides a number of articles and book reviews published in Tjurunga: An Australasian Benedictine Review, David's most recent published work was a partly autobiographical contribution to the festschrift: A Not-So-Unexciting Life: Essays on Benedictine History and Spirituality in Honor of Michael Casey, OCSO. (Cistercian Publications /Liturgical Press, 2017). David's essay is called "Welcoming the Word: Then and Now".