All are welcome to join the monks for the daily celebration of the Divine Office and Mass in the Monastery Oratory. Sunday Mass is celebrated in the Abbey Church.
Individuals and groups are able to take part in their own Retreats at the Guesthouse and Spiritual Direction is available on request.
Benedictine Experience Programme
For those interested in guided retreats, each year the Community and Guesthouse run a series of Benedictine Experience Weekends. These weekends in the Guesthouse provide the opportunity to enter fully into the monastic rhythm and balance of prayer, work, lectio divina, hospitality and community life. There will be opportunities to ponder the riches of the scriptures and monastic literature both in groups sessions and in personal silence and solitude. Participants are also invited to join the community for silent meals in the refectory.
If you have any questions please contact the Guesthouse on 0896548002 or guesthouse@newnorcia.com.au.
---
Rooms
The Guesthouse can accommodate 24 guests. There are eight twin-share rooms with en-suites and six single rooms and one twin room with shared facilities. Individual or group bookings for adults are available. For those with young children and family groups, St Ildephonsus' Cottage is an ideal option. The Cottage can also be booked in conjunction with the Guesthouse, providing an additional six single rooms for larger groups.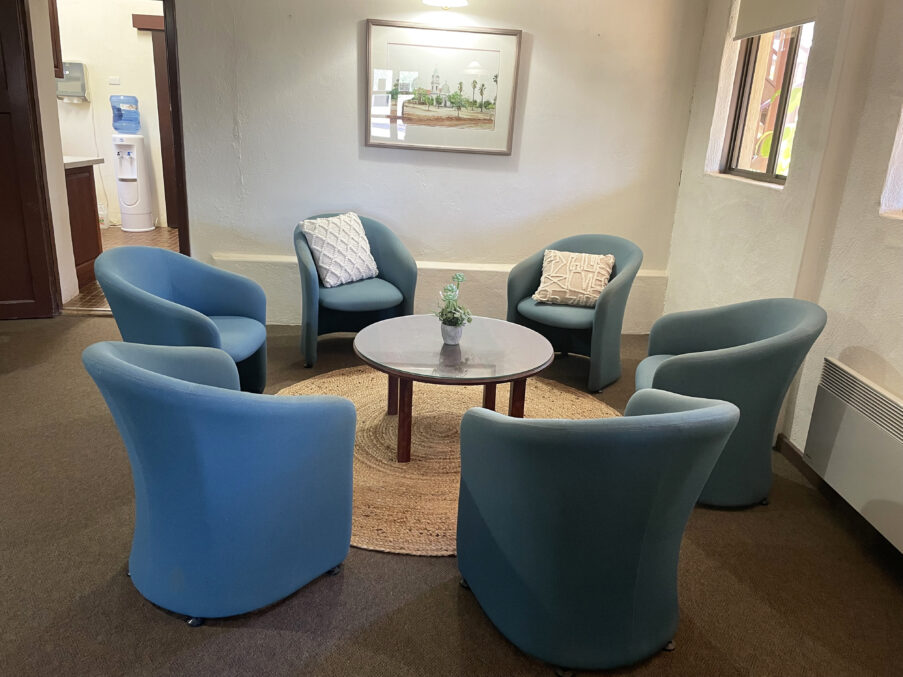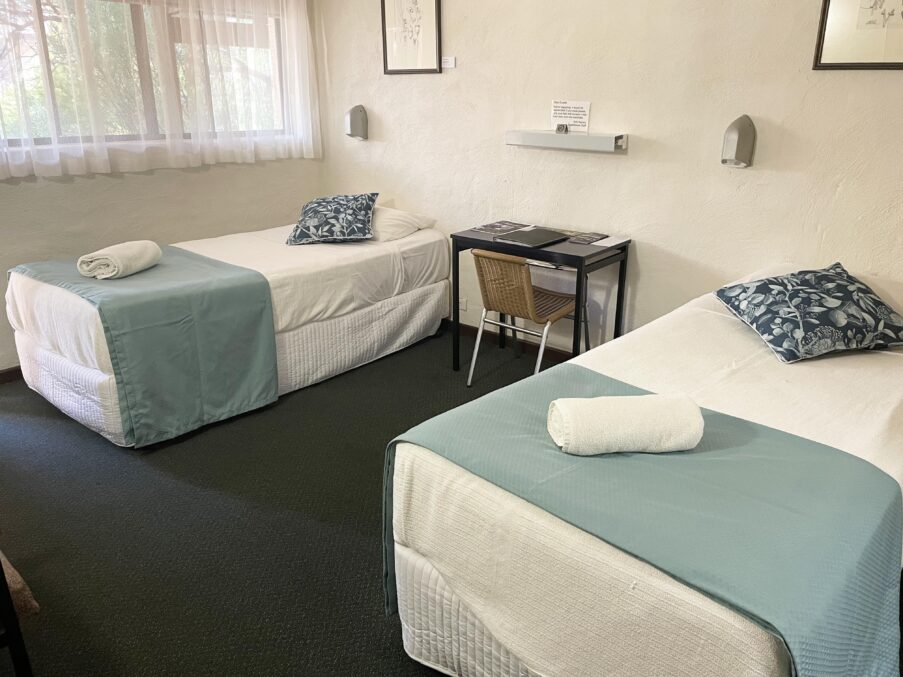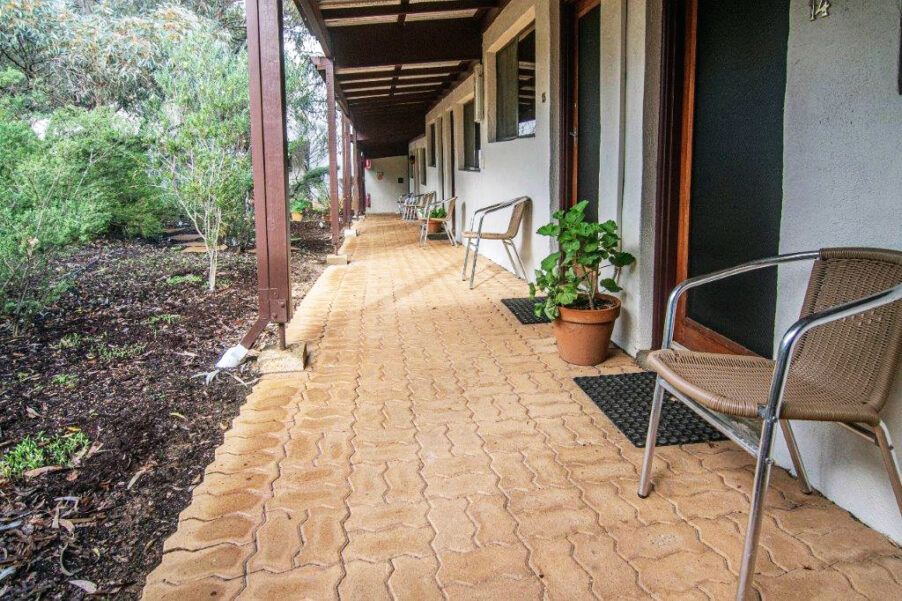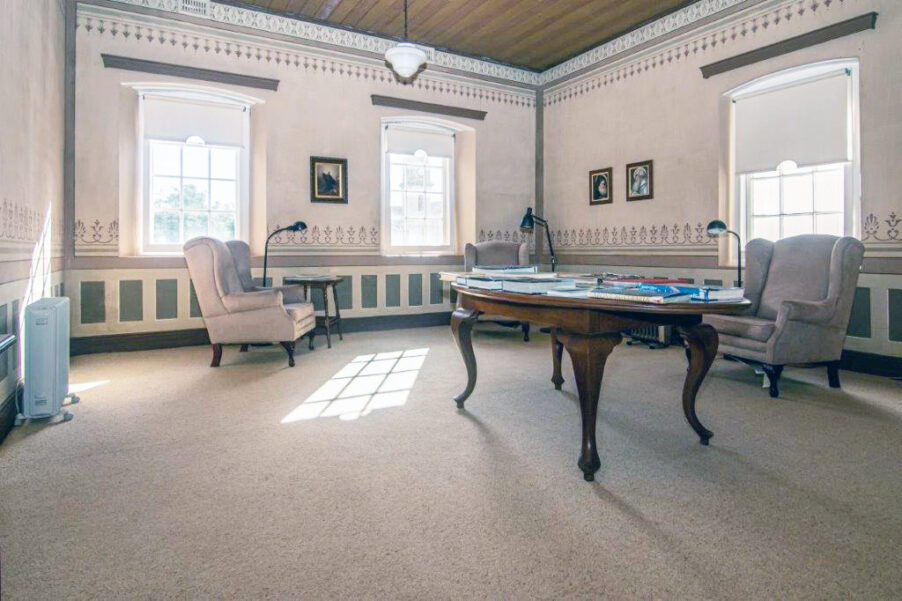 ---
The Guesthouse Hermitage (Pig Keeper's Cottage)
This charming cottage has been restored and we are pleased to be able to welcome individuals who would like to spend their time at New Norcia in solitude. It is close to the monastic buildings so guests have easy access to the Oratory and Church for prayers and Mass. You have the option of having meals in the silence of the Monastery refectory or arrangements can be made to collect meals from the Guesthouse and take them back to the cottage. Bookings to be made through the Guesthouse. Please note, this Hermitage is accommodation for 1 guest only to enjoy a retreat in solitude.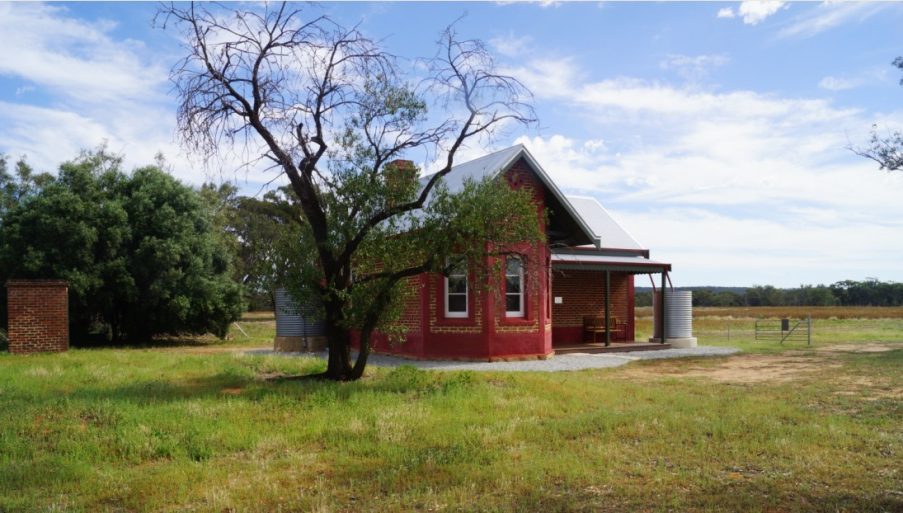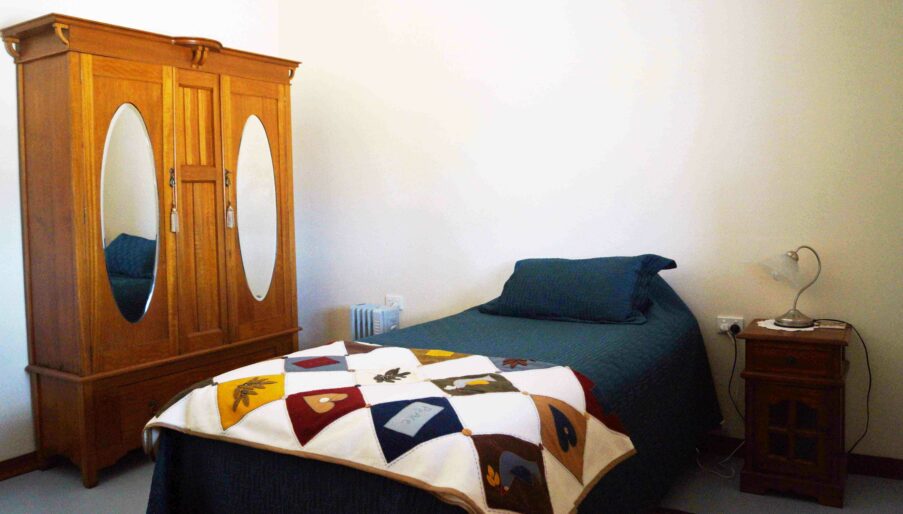 ---
Meals

All meals for residential guests are provided in the Guesthouse Dining Room. The meals offered are simple and home cooked, visitors receive the same as the monks. They are self-serve in style and are offered in one sitting at the same time as the monks. Lunch is the main meal of the day (three courses) with supper being a lighter meal in the evening. Guests may be able to join the monks in their refectory for meals if requested in advance.
---
Tariff
There is no fixed charge for your stay with us. However, we suggest a donation of $110 per person per night for bed and breakfast. To include a Monastery Lunch, please add lunch is $35 per head, while a Monastery Dinner is available for an additional $25 per person.
For those with limited financial means or in special need, any contribution within your means would be welcome. We also hope that those who can afford to may subsidise others by donating more.
For further information or to make a booking please contact the Guesthouse Manager on 08 9654 8002 or guesthouse@newnorcia.com.au.