The facilities at the Roadhouse include:
Coffee, tea and cold drinks
Cooked breakfasts

Sandwiches and rolls - all made from scratch that day, using bread from the New Norcia Bakery
Freshly made salads and wraps

Hot food, including burgers, croissants and hand-made sausage rolls and pasties
New Norcia breads, tarts, Nut Cake, Biscotti and Pan Chocolatti, all baked by the New Norcia Bakery in the town's original wood-fired oven.

Competitively priced fuel
Australia Post Office services, open on weekends
Newspapers and magazines
Basic groceries
ATM withdrawals available through the Post Office

Salvado Café now has a small licensed bar, where visitors can purchase a drink between 11am - 5pm.
You are able to enjoy your food in the adjoining Salvado Café, or take it away.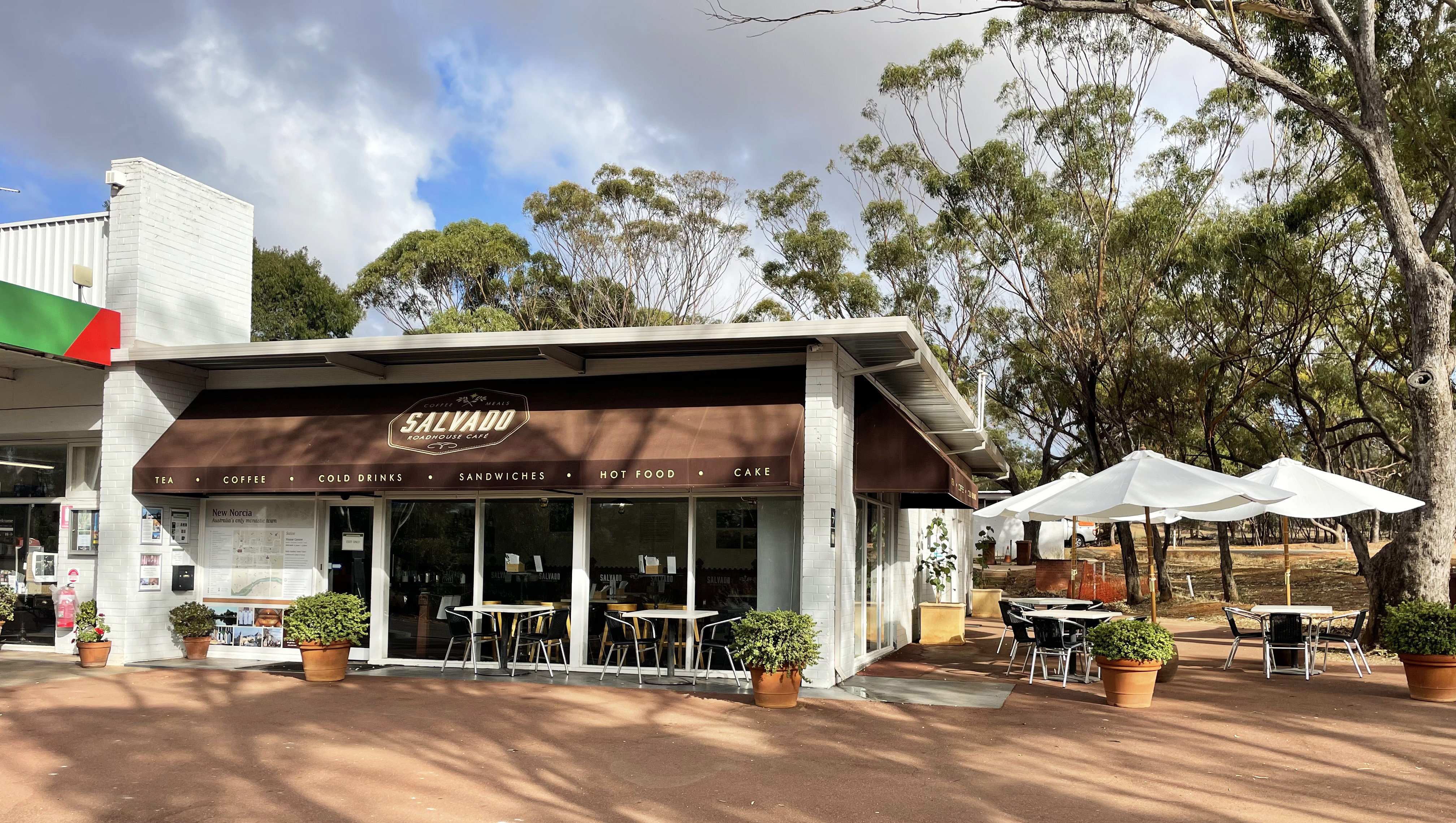 ---
Trading Hours
Open daily: 7.30am – 5pm
Public holidays: 7.30am – 5pm
Closed Christmas day
Post Office Services
Monday to Friday: 9am-5pm
Closed weekends and public holidays