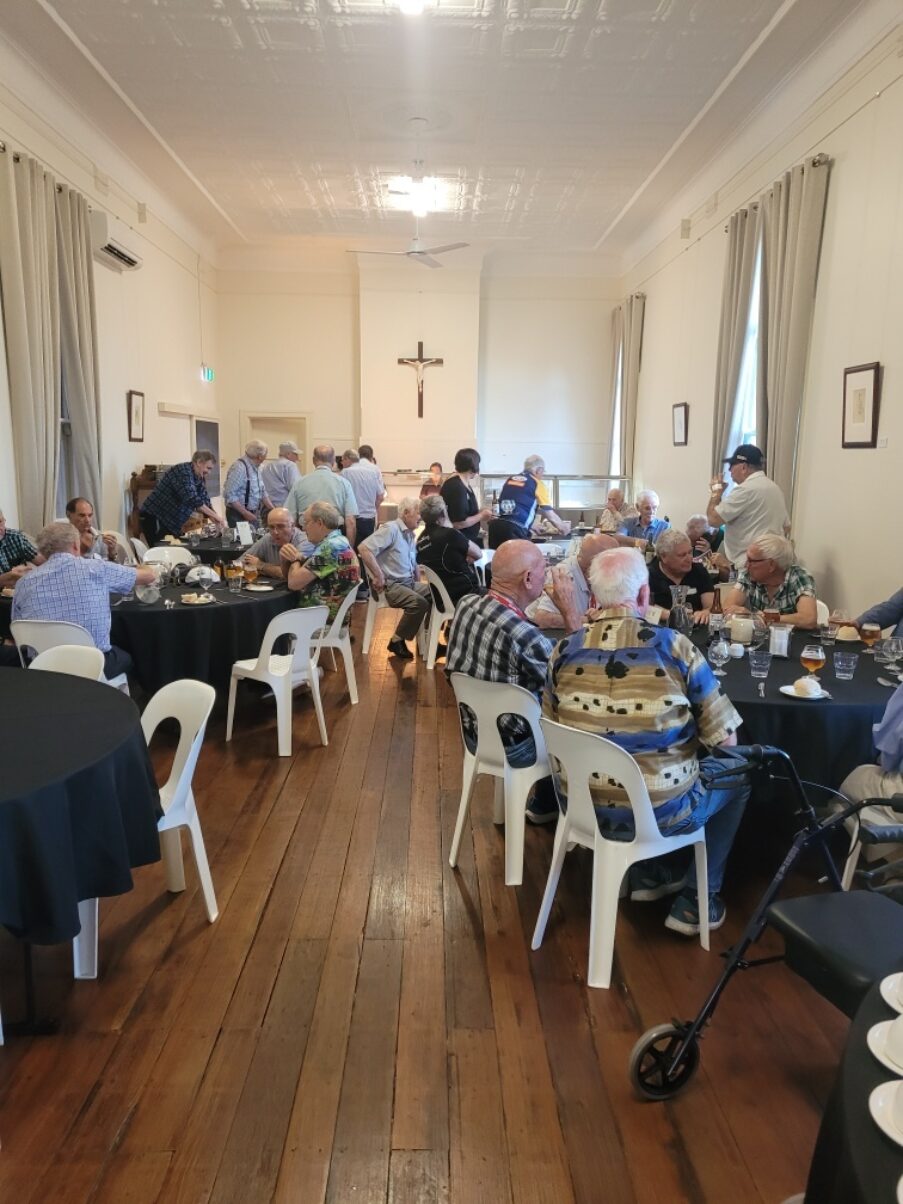 On the weekend of October 28th– 29th, a group of former students from St Ildephonsus' College came to New Norcia for a reunion, organised by former students Ambrose and Keith.
The mostly 80 and 90 year old "Old Boys", stayed overnight in their former college dorms, reminiscing about their schooling life in New Norcia. They enjoyed a roast beef dinner along with a few Abbey Ales and other drinks, served in their former refectory. Many commented on the wonderful changes to the refectory since their last visit.
On Sunday morning they had a cooked breakfast followed by Mass in St Ildephonsus' Chapel, with their dear friend Fr. David as the celebrant. After Mass the "Old Boys" enjoyed a light lunch before farewelling each other and returning home.