Salvado Catholic College Visit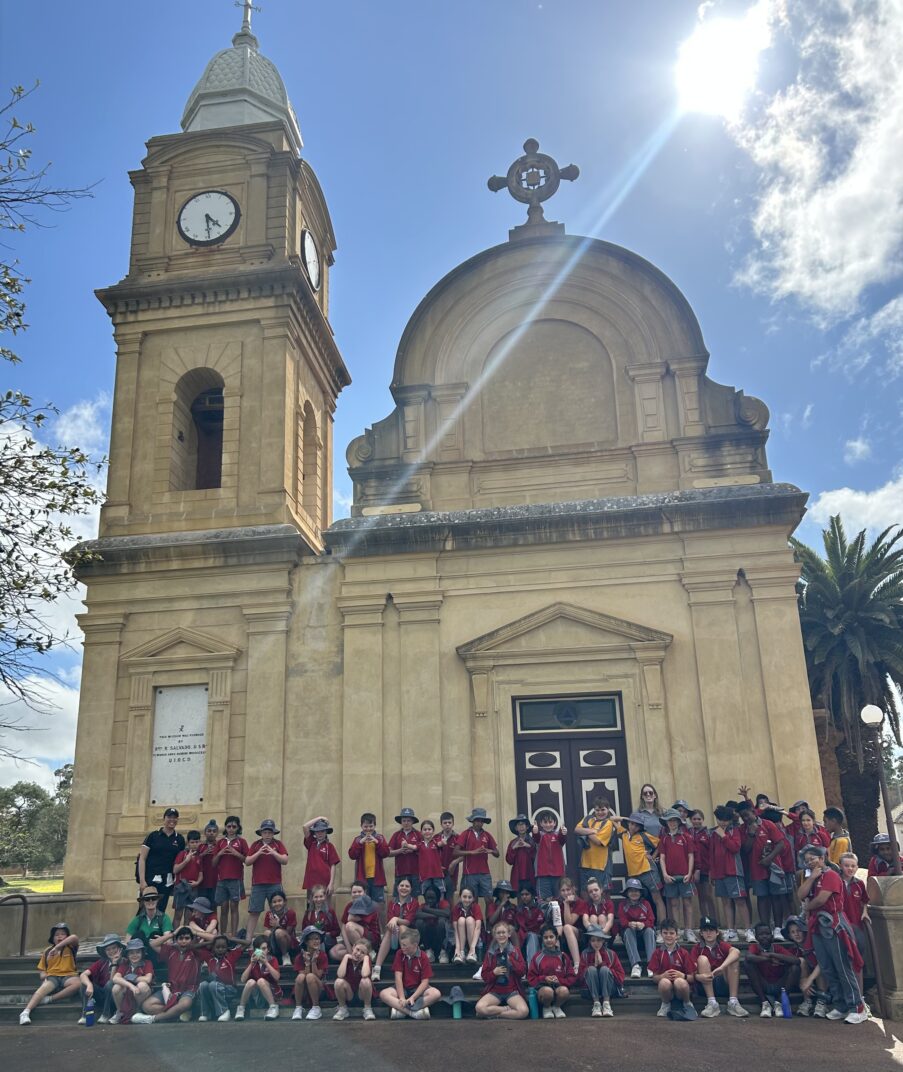 Friday, September 15th, we had 58 Year 5 students from Salvado Catholic College attend New Norcia for a day visit.
They started the day off at the Prindiville Room and 6 Seasons Panels, completing activity sheets as they went along. This was followed by a tour of the cemetery and then Midday Prayers. After a sausage sizzle lunch the students, teachers and parent helpers enjoyed a town tour, looking at the two colleges (including a quick peak at the dormitories which they loved and with many questions about how the students lived back when they were boarders), flour mill, Rock of Remembrance, Abbey Church and Aboriginal Interpretation Centre. For most of the students, their favourite building was the "princess castle" (St Gertrude's) and accordingly to them, even the Royal Family would love to live there!